HADex project
Grand Est Region Innovaction Call for Projects

(october 2016 – march 2018)
Partners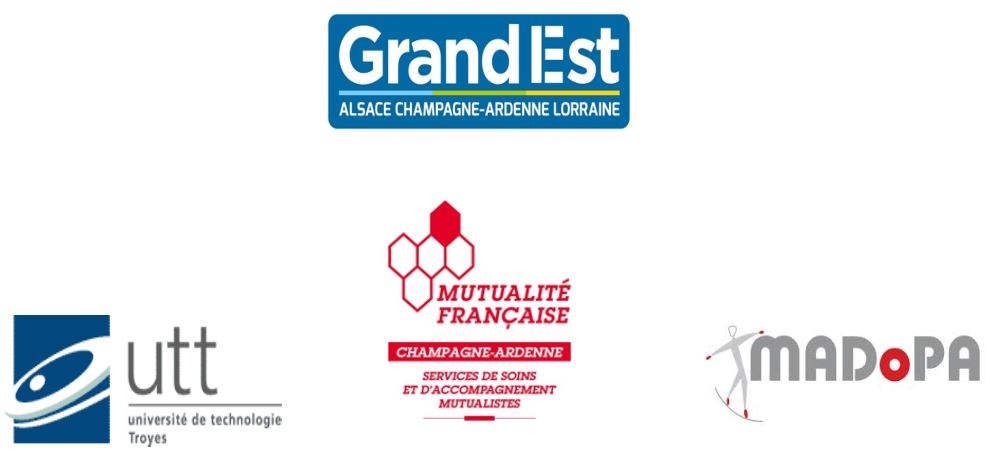 The HADex project, led by Mutualité Française Champagne Ardenne SSAM in association with the University of Technology of Troyes (UTT) and MADoPA, is being funded by the Grand Est region of France under the "Innovaction" call for projects.
The project
In light of the shift towards outpatient care backed by France's health insurance authority, aimed at shortening stays in hospital and organising treatment and care in the community and home (HCAAM, or High Council for the Future of Health insurance, 2015), of the active steps taken by regional health authorities to consolidate and develop care at home (Circular 2013), of the structuring and improvement of healthcare pathways (France's 2016 Healthcare Act & 2015 Act on adapting society to an ageing population), and of course, in response to the recurring difficulties encountered in developing care at home observed nationwide by the Cour des Comptes (France's national audit office) in 2015, and in Champagne-Ardenne by Mutualité Française, the aim of the HADex project is:
to evaluate, at the home level, coordination of the staff and care implemented by the Aube department's home care services,
to provide models that will enable said coordination to be optimised,
to contribute to the development of the IS architecture that will underpin said optimisation,
to produce a model for the Ardenne area that can be duplicated in the other home care services in the Grand Est region, and even on a broader scale nationwide.
The particular feature of the HADex project, and the added value that it brings, is that it seeks to evaluate and improve an organisation and information system not by way of theory or "on paper", but instead by working from the place in which care is given and engaging all parties concerned (patients, staff, care workers at home and in hospital, informal carers, etc.).
The HADex project should help to tackle the recurring obstacles hindering the development of home care and thereby optimise its use, improve the flow of patient care and improve the quality of service before, during and after home care.
MADoPA's role

To produce a socio-ethnographic analysis of home care relationships and of the working practices of the players involved in home care, with a view to developing a model for evaluating, improving and enhancing home care services in Champagne-Ardenne that can be duplicated elsewhere.