H2020 ACTIVAGE Project
IoT-01-2016 Large Scale Pilot

(january 2017-december 2020)
Partners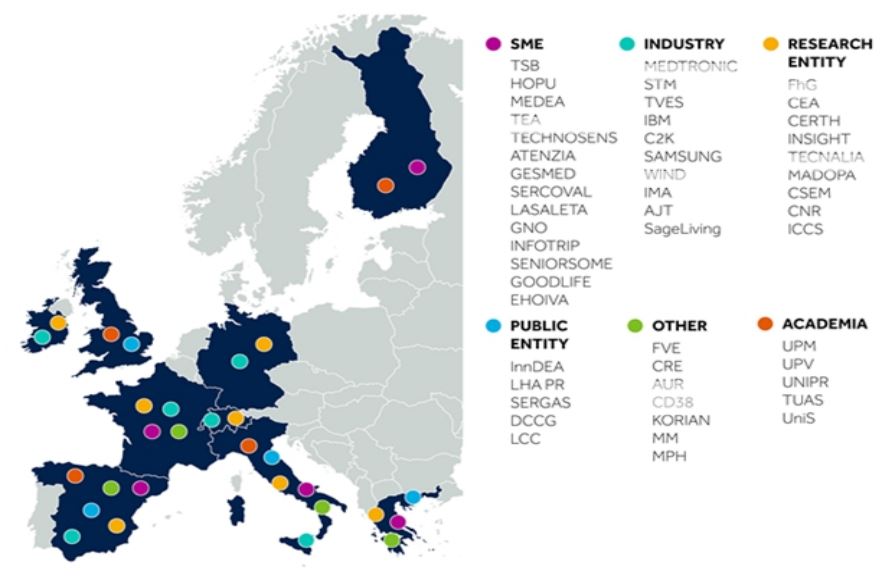 This IoT H2020 project is coordinated by MEDTRONIC Spain and brings together 50 partners, including MADoPA.
Focus on the French partners:

The project
The aim of the project is to speed up the deployment of "Internet of Things" (IoT) solutions in "Smart Living Environments for Ageing Well".
It is based on the deployment of digital solutions aimed at supporting and extending independent living at home for elderly individuals in 7 European countries and on 9 deployment sites (DS).
MADoPA's role over 4 years

At the French pilot level:
Evaluation and co-construction of the E-Lio-SENSINACT solution with TASDA.
Coordination of the evaluation of usage
Economic evaluation and exploitation plan
At the European level:
Coordination of evaluation of the pilots
Large scale pilot methodology
To develop skills and knowledge of methodologies and contexts